Joanne Meyerowitz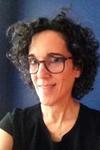 Arthur Unobskey Professor of History & American Studies, Chn Am Studies
Address:
320 York St, New Haven, CT 06511-3627
203-432-1713, 203-432-1188
Joanne Meyerowitz is professor of History and American Studies. She is the author of How Sex Changed: A History of TransSexuality in the United States and Women Adrift: Independent Wage Earners in Chicago, 1880-1930 and the editor of History and September 11th and Not June Cleaver: Women and Gender in Postwar America. Her recent articles include "A History of 'Gender,'" published in the American Historical Review (December 2008) and "Transnational Sex and U.S. History," American Historical Review (December 2009). Before she came to Yale six years ago, she taught at Indiana University and the University of Cincinnati and also edited the Journal of American History. At Yale, she teaches courses on the history of women, gender, and sexuality. In Fall 2009 she taught a graduate colloquium, "Readings in the History of Gender," and in Spring 2010 she taught the undergraduate lecture course, "Women in America: The Twentieth Century." With George Chauncey, she co-directs the Yale Research Initiative on the History of Sexualities.
Her recent publications include: "'How Common Culture Shapes the Separate Lives': Sexuality, Race, and Mid-Twentieth-Century Social Constructionist Thought," Journal of American History 96:4 (March 2010), 1057-1084; "Transnational Sex and U.S. History," American Historical Review 114:5 (December 2009), 1273-1286; and "A History of 'Gender,'" American Historical Review 113:5 (December, 2008), 1346-1356
WGSS 201 Women in American 20th Century
WGSS 340 History of Feminist Thought
WGSS 712 Readings in the History of Sexuality
WGSS 744 Readings in the History of Gender
WGSS 750 Research in Gender and Sexuality