Event time:
Monday, January 25, 2016 - 4:00pm
Event description:
Followed by a discussion with the filmmaker Cheryl Dunye, Kate Redburn and Professor Vanessa Agard-Jones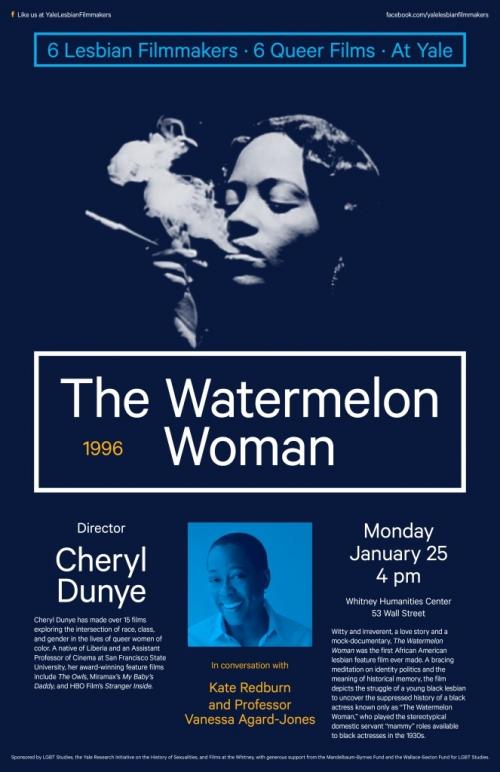 Witty and irreverent, a love story and a mock-documentary, The Watermelon Woman (1996) depicts the struggle of a young black lesbian filmmaker named Cheryl to uncover the suppressed history of a black lesbian actress known only as "The Watermelon Woman," who played the stereotypical domestic servant "mammy" roles available to black actresses in the 1930s. Inspired in part by the upsurge in black queer cinema and critical writing in the late 1980s and 1990s, the film develops a critique of identity politics, the meaning of historical memory, and our desire for a useable past. The first African American lesbian feature film ever made, it was awarded the Teddy Bear at the Berlin International Film Festival and best feature in L.A.'s OutFest, Italy's Torino, and France's Creteil Film Festivals.