Event time:
Tuesday, October 11, 2016 - 5:00pm
Location:
Anthropology Rm 105
10 Sachem St.
Event description:
'The Maze' and 'The Merge': Where Empire Meets Photography. A talk by Laura Wexler
Tuesday, October 11th at 5:00 pm. Room 105, 10 Sachem St./ Yale Department of Anthropology
This talk examines the idea of the Architecture of Conflict in the work of photographer Donovan Wylie, who was born in Northern Ireland in 1971 and is a current member of Magnum Photos. It pays particular attention to his 2010 book, The Maze, (Steidl), which documents that infamous British prison after it was de-accessioned, and his new book, A Good and Spacious Land (Yale University Press, 2017) which portrays the re-construction of the I-91 and I-95 highway juncture in New Haven.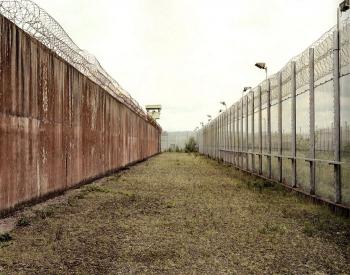 [Donovan Wylie, The Maze Prison, artist book 2014]
Laura Wexler is Professor of American Studies, Professor of Women's, Gender, and Sexuality Studies, and Co-Chair of the Women's Faculty Forum at Yale. She holds an affiliation with the Film Studies Program, the Program in Ethnicity, Race and Migration, and the Public Humanities Program. Wexler's scholarship centers upon intersections of race, gender, sexuality and class with film and photography in the United States, from the nineteenth century to the present.