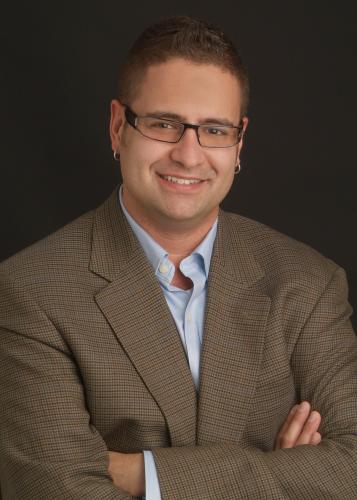 Announced 14 February 2018
Nieves and Sullivan Awarded NHPRC-Mellon Foundation Digital Publication Grant
San Diego State University Associate Professor of History and Digital Humanities, Angel David Nieves, and his Co-PI, Elaine Sullivan (UC-Santa Cruz) were awarded a $100,000 grant from the Andrew W. Mellon Foundation and the National Historical Publications and Records Commission (NHPRC) towards the creation of a publishing cooperative for 3D scholarship and digital scholarly editions. The project, "Scholarship in 3D: A Proposal for a Digital Edition Publishing Cooperative," intends to develop the necessary shared knowledge base and infrastructure for the successful publication of scholarly 3D digital editions, and to create new pathways to publication for scholars working with 3D content.
The planned cooperative will create prototypes to digitally publish and access historical collections for four projects currently in development by participating faculty. Institutional partners on the grant include USC, UCLA, UMass-Amherst, UT-Austin, UVA, Claremont Colleges, Hamilton College, Maynooth University (Ireland), the Alliance for Networking Visual Culture, and the American Historical Association. Publishers on the grant include Stanford University Press, the Cotsen Institute of Archaeology Press at UCLA, and the University of Georgia Press.
The project is significant as it joins together two areas of scholarly inquiry in digital humanities that seek to identify and address the long term challenges of digital preservation of historical resources and to provide access to a range of content types, especially in the modeling of 3D reconstructions. The proposed Cooperative first meets at UCLA, Feb. 22-24, to begin their work. Lisa Snyder (UCLA) will host the meeting and act as our Project Director and site coordinator.
Prof. Nieves's project, Apartheid Heritages: A Spatial History of South Africa's Townships, brings together 3D modeling, immersive technologies, and digital ethnography in the pursuit of documenting human rights violations in apartheid-era South Africa. Nieves, who has been on leave at Yale University this past year as a Presidential Visiting Associate Professor, returns to the SDSU campus this fall as an active member of the Area of Excellence (AoE) in Digital Humanities and Global Diversity. The work on this year-long planning phase, if successful, anticipates extending other grant opportunities to graduate and undergraduate students working in digital humanities in the Department of History at SDSU. During this planning phase project partners will develop an implementation grant for a possible three-year $350-500K follow-up, if awarded.