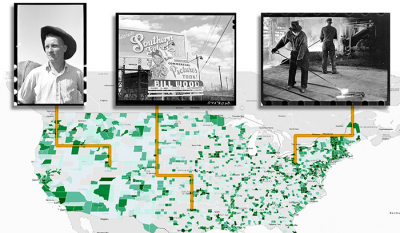 Laura Wexler, professor of American studies and a scholar of photography, is the principal investigator for the Photogrammar project. She knows firsthand the difficulties of exploring the archive. She was among a group of historians invited by the library in 2001 to search the collection for hidden masterpieces.
"Even a group of six or eight scholars going through the physical archive for several days couldn't search efficiently," said Wexler, who has a joint appointment in American studies, film and media studies, and women's, gender and sexuality studies.
About six years ago, Lauren Tilton, a graduate student in American studies, was working on an assignment for Wexler on the FSA-OWI archive when she began thinking about creating a better way to study the collection.