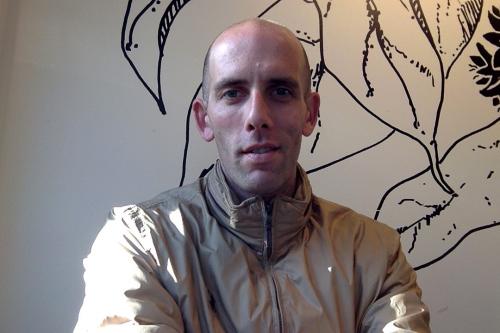 WGSS Professor Joe Fischel awarded 2015 Poorvu Family Award for Interdisciplinary Teaching
In her nomination of Prof. Fischel, WGSS Chair Margaret Homans wrote: "Joe Fischel is an outstanding interdisciplinary teacher, scholar, and student advisor who has shown early leadership in developing the WGSS program's potential to reach into new areas of interdisciplinary scholarship and instruction.His courses typically mix media and disciplines as they provide a multitude of different angles on the history and theory of sexuality and on timely issues such as sexual consent and sexual justice.[H]is interdisciplinary reach is visible not only in his teaching but in his scholarship, [which] draws on popular cultural materials such as film and TV as well as on case law and legal and political theory to make his case." A brilliant scholar and beloved teacher, we congratulate him on this award.
Several years ago the Poorvu family established a fund to recognize and to enhance Yale's strength in interdisciplinary teaching. According to the terms of the gift, the award is to be made to outstanding untenured faculty who have demonstrated excellence in teaching in interdisciplinary undergraduate programs. Besides paying tribute to these junior faculty members, the award, in the form of a research fund, allows them to focus during the summer months on research essential to their development as scholar and teachers.